Yoga in France in a former monastery from 4 to 11 May 2019.
For more than 20 years people have come to the Mas Blanc to practice Yoga together or alone.
That is no coincidence ! Yoga belongs to the Mas Blanc like the sun belongs to the South of France.
Experience yoga and enjoy in the nature of France
A week for yourself. To relax and regain energy. That is Yoga vacation in France. This Yoga holiday offers plenty of opportunity to disconnect from the day-to-day activities and enjoy the nature, the beautiful surroundings and inspiring yoga lessons without any worries.
With pleasure you will see that Yoga actually helps you and is not wishy washy or vague. But you probably already knew that ! You will find yourself in a positive mood and you get a better understanding of how you live. In addition, Yoga gives rest and relaxes the mind and body. That works through everything you do ! It is nice to note that your body also becomes stronger and smoother. Also your blood circulation and digestion are improved. In short, physical complaints will disappear or become considerably less. Think of it as a gift to yourself, which you not only enjoy this week, but also enjoy for a long time.
You will discover for yourself that the sacred power of this mythical place was the reason for Benedictine monks to build their monastery here 850 years ago. Real quietness can still be found here !
Yoga teacher Annemiek Bolscher provides two classes of yoga and meditation every day. We start the day with a one and a half hour yoga class that gives you energy and strength. At the end of the afternoon there is a lesson 'yoga and meditation' where you move more "inward". There is plenty of time to swim, walk, cycle or sit somewhere on a bench in Zenposition and let the absolute tranquility of the surroundings work on you.
Annemiek Bolscher was trained in the dynamic hatha Yoga. Her lessons are energetic and loving. With respect for everyone's possibilities and limitations, she stimulates pleasure in exercise, attentive breathing, flexibility, strength and balance.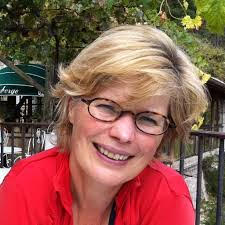 The price for the Cevennes yoga week is 565 euros, excluding transport. You will receive two yoga lessons daily, seven breakfasts and five meals a day. In that week we will cook ourselves twice. The delicious meals (vegetarian if you prefer that) are light and support the yoga classes. You share a room with a fellow student (a private room or private apartment, can be booked at an additional cost). You stay in an apartment with your own kitchenette. You travel to the Mas Blanc on your own. Inquire about options for traveling together or cheap flights.
Are there questions left or do you want to book ?